Our Pastor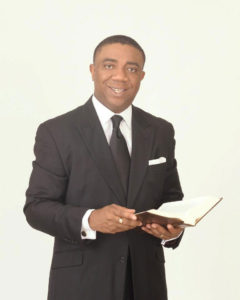 Pastor George Effiom was born in Lagos, Nigeria. He acquired his elementary, high school and college education in Nigeria, prior to relocating to the United States in 1986 to continue his education.
He accepted Jesus Christ as his personal savior in 1990 while attending Macedonia Baptist Church in Lewisville, Texas, under the leadership of Reverend T.J. Denson.  He later joined New Birth Baptist Church in Dallas, Texas, under the leadership of Reverend (Dr.) George W. Pryor, where he acknowledged his call into the gospel ministry in November 1997 and was ordained a Minister of the Gospel of Jesus Christ on January 10, 1999.
He holds a Bachelor of Science (B.Sc) degree in Management Studies from the University of Calabar in Calabar, Nigeria, a Bachelor of Arts (BA) degree in Biblical Studies from Southern Bible Institute in Dallas, Texas, and a Master of Business Administration (MBA) degree in Finance from North Texas State University (now University of North Texas) in Denton, Texas. He also holds basic and advanced diplomas in Biblical Studies from Southern Bible Institute and is currently pursuing a Doctor of Philosophy (PhD) degree in Biblical Preaching.
He accepted his call into pastoral ministry in July 2003, when he founded Divine Grace Baptist Churchin Lewisville, Texas. On July 1, 2007, the Lord called him to United Christian Fellowship of Arlington, Texas, where he currently serves as Senior Pastor.
His vision for United Christian Fellowship is of a growing, vibrant, multicultural movement of believers springing forth from its present location, glorifying God, exalting Christ and submitting to the Holy Spirit in the fulfillment of the Great Commission worldwide.
Pastor Effiom and his wife, Kim, are the parents of four children – Kendrick, Tynee, Laura and Lauren.
Pastor & First Lady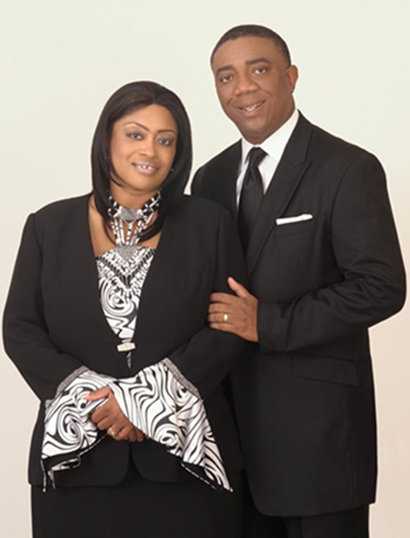 "One thing I ask of the Lord"
This is what I seek: that I may dwell in the house of the Lord all the days of my life, to gaze upon the beauty of the Lord and to seek him in his temple. Taste and see that the Lord is good; blessed is the man who takes refuge in him. The Lord is everlasting God, the creator of all the ends of the earth.